About Us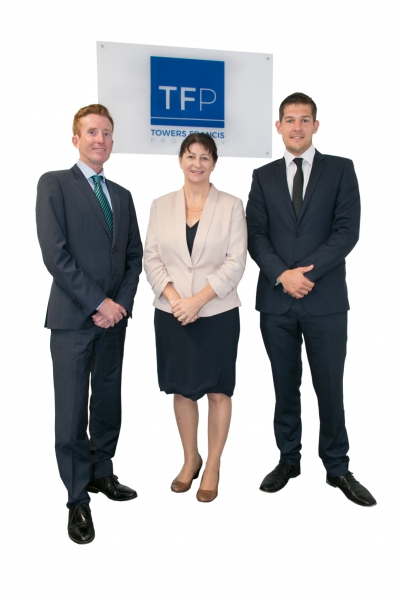 Chris Towers (Principal and Licensee) 
Chris is a land economist with over 20 years experience in the Australian Property Market. During Chris's career he has set up and run a number of successful commercial agencies.
As a former director of Jones Lang LaSalle (JLL) he has a depth of experience and industry knowledge that allows his clients to achieve optimum results when selling, leasing or requiring specific professional property services.
Chris has worked on large infrastructure projects in the rail, telecommunications and road sectors providing site acquisition and valuation services to a range of government and private clients.
Chris's strengths include deal making expertise, industry contacts and excellent communication skills along with a hands on common sense approach, which he brings to each transaction.
James Francis (Managing Director) 
James is degree qualified in Business with a major in Real Estate and Property Development. James has 6 years commercial, industrial and retail experience in the Northern NSW and Gold Coast regional market. His expert local knowledge produces outcomes for his vendor clients, which exceeds their every expectation.
James prides himself on providing professional property services in real time, with a high level of sophistication, drive and tenacity.
James's strengths include high level experience with retail leasing, investment report analysis, negotiation and marketing mediums in real time. 
Michelle Davis (Director) 
Michelle has held senior commercial property management roles with Jones Lang LaSalle (JLL), Colliers International & DTZ, always based on the Gold Coast. 
Michelle has excellent insight into the needs of her clients and their customers. She is highly regarded for her industry knowledge and expertise in commercial, industrial and retail property management. 
 In addition to agency she has been contracted to the Real Estate Institute of Queensland (REIQ) as an industry trainer. Over a span of 21 years, Michelle has trained  hundreds of real estate agents.
Michelle holds certifications with Property Council of Australia, Institute of Public Accountants and QLD Building Services Authority.
Our Team Approach
As working directors Chris, James & Michelle provide a unique experience for their clients, with a team approach to every transaction. This provides their clients with the winning edge in a highly competitive market.
With in excess of a combined 50 years property experience, we ensure our clients expectations are exceeded with out exception.